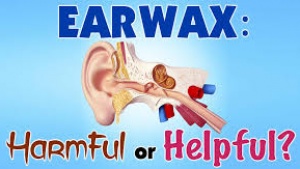 It is even indicated on the package. You could get hurt.
Ears should get cleaned too you know? Hygiene is important. But after reading here a few things you might reconsider it.

Cleaning the ears after a shower is something most of us do. But research suggests the earwax or the cerumen in our ears is actually healthy for our body and removing it with a cotton swab could be dangerous.
Cerumen is the yellowish or orange waxy thing we call earwax. It is actually originated from the part near the eardrum and it is created to protect the skin of the ear canal. It might have an odd appearance for us today but it actually has a few healthy features in our ears. It is naturally antibacterial and it helps providing protection against water, bacteria, fungus and insects.
It slowly pushes its way out of the ear canal by becoming dry and falling out. If you don't cut the natural way and do it yourself. The cotton swab or the q-tip can have counterproductive. It prematurely removes the beneficial cerumen and can also push it back to the area where it is not supposed to be.
You can also accidentally puncture the eardrum. It is not only painful it also requires surgery in order to repair it.
Your hearing can get damaged permanently.
Even the q tip has the indication of using it as a makeup tool, to help blend the makeup or to help remove it, but not to use it as an earwax removal tool.
INFOGRAPHIC: HOW TO CLEAN YOUR EARS PROPERLY