Despite the growing number of new social networks, and especially the expansion of Instagram, Facebook has retained its place as a top contender, with daily visitors more than any other social networking platform.
With over two billion active users, all kinds of audiences are present on Facebook. Any business owner would be foolish not to take advantage of the great marketing opportunities this platform provides.
Are you ready for dominance in 2020? Keep reading the tips!
1. Marketing on Facebook aligns with your business goals
The best way to start when formulating your marketing strategy on this social network is to align it with your business goals.
It is best to define the goals as concrete as possible. Here are some examples of how to align your business goals effectively with Facebook marketing strategies:
If you are a new business and aim to increase your awareness of existence, consider increasing your Facebook followers with ads. You should also engage with your audience by using frequent, high-quality posts. You can promote posts to encourage more engagement and measure results using specific benchmarks. It can be something like a goal of 300 new followers per month or at least ten likes per post.
If your goal is to promote an event, consider paying for a Facebook page ad, or promoting a specific event.
Maintain a specific goal, ie how many participants you want and how much you are willing to pay for advertising for each new entrant.
If your goal is simply to maximize profits, then a conversion campaign on Facebook Ads Manager would be best for you. Make sure you keep track of cost per conversion and return on investment.
If you are not sure where to start, ask yourself the following questions:
Do you want a short or long term strategy?
How can you improve your business compared to last year?
What can you do to make your business more attractive than your competition?
The answers to these questions can help you determine your call to action and formulate relevant marketing goals on Facebook.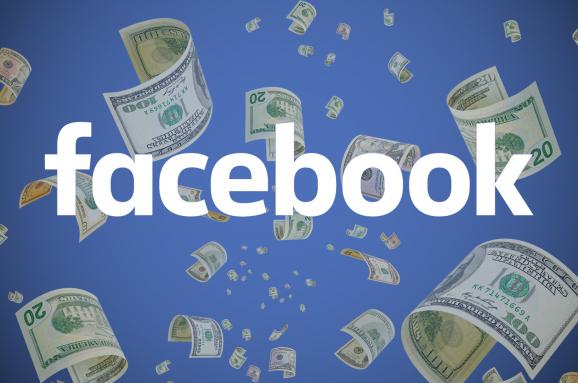 2. Invest wisely
Anyone with a Facebook page has probably noticed a steady decline in organic reach over the last few years. Currently, only 1-2% of followers often see posts from Facebook pages.
There is no point in putting all your hard work into phenomenal Facebook posts if no one will even see them.
As Facebook becomes more a platform that you have to pay for, if you want the game, you need to invest your money wisely if you want your business to succeed.
The advertising budget is necessary for success in marketing on Facebook. However, you can spend a lot of money if you do not think much about the way you use a Facebook budget.
For example, there is no point in spending $ 10 to improve every post you make to a 100 follower audience. It's wise to increase your followers by using ads that will appear to people who are not your followers and ads that target a specific type of audience.
Generating companion ads that aim to please the page and engage the audience can be done with a relatively small budget. However, sales-focused ads and leads require more money to be effective, especially in highly competitive industries.
Of course, the ultimate goal is to make sure that your earnings outweigh your costs to get a positive return on spend. However, sometimes new campaigns have to start with no-return spend during the initial stages of the optimization process, then you get to the point of "interruption," and finally, profit.
Don't worry if a positive ROI doesn't happen immediately in the Facebook advertising process. Sometimes it takes monthly A / B split tests to find the right message and the right audience! But once your campaign is fully optimized, Facebook can be an amazing resource for generating sales at a relatively low price!
If your Facebook ads aren't working as well as you'd like, it might be time to call an expert.
3. Use and learn analytics
You can easily lose your money when it comes to Facebook marketing. The good news is that there are plenty of chartered roadmaps to help you succeed!
There are a lot of generic statistics, such as general statements like Wednesday and Thursday being the best days to post on Facebook. These statistics can be a great starting point.
Using analytics can ensure you optimize your social media marketing strategy based on what is best for your business.
For example, it is commonly known that the best time of day to post for maximum engagement is the following:
The morning when people wake up
In the afternoon when people take lunch breaks
The evening when people return from work
However, this rule does not work for all companies. What if you are in Serbia but most of your escorts and customers are in the US? You will need to tailor your posting strategy to account for the time at which your particular target audience is most likely to be active online.
Similarly, if your target audience is retail workers, they may have a completely different workday than the average office worker.
By testing the many different times and days of posting and analyzing which posts are most engaging, you can gain a better idea of ​​which posting schedule works best for your business.
You should also pay attention to the types of posts that you have the most companion engagement with.
Do they respond well to posts that ask open-ended questions?
What about actions or sweepstakes?
Pay attention to every detail of the posts that are most engaging and see how you can appropriately adjust future posts.
For example, if posts with pictures of people in them go beyond landscaping posts, focus on more life photos with people. Also, if you notice that articles from certain websites get a lot of likes and comments, consider sharing more content from the same source in the future.
Facebook ads should also be optimized based on analytics. Facebook Ads Manager makes it easy to track data and customize your ads accordingly. Some important metrics to look at include cost per conversion, relevancy results, and cost per click.
You should also pay close attention to the difference between the reach of your ad and the number of impressions. If your views get more than three times your reach, it might be time to refresh your ads or expand your audience.
If you're not sure where to start marketing on Facebook, don't be afraid to test a number of different options and tailor your strategy based on results.
Even if you have a stable marketing plan, there is always something new that can be tested or customized. If you notice even a slight decrease in engagement or an increase in the average cost-per-click, pay attention to what could cause this change.
Those who do not learn from their mistakes are doomed to repeat them.
Facebook has its own analytics that can help you make better decisions about the future of your marketing strategy.
4. Use videos
Studies suggest that by 2020, the video will account for 85% of total internet traffic. If your Facebook marketing strategy does not include video content, you might want to consider this.
Attention-grabbing images are no longer enough when it comes to social media marketing on Facebook. If a picture speaks 1,000 words, the video says 1,000,000 words!
When it comes to ads and Facebook posts, video is currently ruling. 82% of business owners say video marketing is an important part of their overall marketing strategy. If your Facebook strategy does not include video content, you are lagging behind your competitors.
Video outperforms engagement photos on social networks. Some believe that Facebook videos have more organic reach than posts that contain only text or images.
Videos also serve to build trust in your business. 57% of consumers report that videos give them more confidence to buy items online. Videos are especially effective for explaining complex concepts in ways that images simply cannot.
Think about it: If you have an innovative, new product, consumers may not be able to understand how it works simply by looking at a photo of it. Video can quickly and easily show people how to use your product, increasing the likelihood that they will buy.
Video ads are showing again and again as the best ad variants, with average click rates higher than all other ad formats.
Engagement rates for video ads are usually astounding and 3x higher than engagement rates for non-video ads!
Video lengths
If your social media marketing strategy involves Facebook video ads, make sure your videos are short.
Typically, video ads that are 15 to 30 seconds long are usually the best. The short video clip means that most viewers are likely to watch the video until the end.
If your video ads are too long, you may not be able to convey the full message.
It's best to keep the call to action in the middle of your video ads. This way you can get the attention of engaged viewers before the video ends and they return to the rest of the news in the feed.
Thumbnails
Pay particular attention to thumbnails. Facebook does play videos automatically, but many users turn off this feature. For those users, the annoying thumbnail means they will probably never watch your video at all, even if it appears in their feed.
In fact, studies have shown that most users base their decision on whether or not to watch your video in a thumbnail. So, you have to choose a compelling and attractive image. Otherwise, users will simply be promoted to your video no matter how great they think it is.
Use a relevant but interesting thumbnail to convince consumers to watch your video. Just note that the thumbnail does not contain too much text!
Sometimes this can be difficult if you use subtitles. But Facebook video thumbnails are subject to the same rules as Facebook image ads. Ads that contain more than 20% of text are subject to reduced reach or even the risk of being disapproved completely.
If you use Facebook marketing videos, there are a few more tips you can apply.
Sound and subtitles
85% of videos on social networks are actually watched with muted!
This means that in order to be effective, your Facebook videos should be able to convey a message without relying on audio. A subtitle may be necessary for this and this may make your videos more accessible to those with hearing impairments.
If your video does not make sense without the use of audio, it is very likely that only a small percentage of viewers will understand it.
Also, many videos are not fully watched. Consider the traditional "pyramid style" of writing when it comes to your video scenario. The most important and crucial information should come first because most viewers are unlikely to watch even one short video until the end.
Video Format
The last tip is to be careful about formatting your videos on Facebook. Square videos have the best results, especially on mobile phones. If square video is simply not possible, opt for the vertical format, but certainly not the horizontal format.
So what kinds of videos should you post on Facebook?
Some great video ideas are:
Explain the product or service your business offers
Videos of your employees
Satisfied customers video
Promotive videos If you are a B2B company
Although quality video production may not always be cheap, it pays off in the long run!
That being said, video production is becoming easier and more affordable as smartphone technology improves and the number of video processing and animation software increases.
5. Hire a Marketing Company
Our last and most important marketing success tip on Facebook is to hire a marketing agency! Facebook is constantly evolving and shows no signs of stopping anytime soon.
Ongoing with the ever-changing policies and functions of the platform, this is a full-time job. This practically means that you will not have enough time to do your job properly.
So why not let social media marketing be someone whose job it is to keep up with Facebook's ongoing development and tailor your company's marketing strategy accordingly?
As mentioned earlier, social media marketing agencies have access to additional analytics that go beyond the data you can see within the Facebook platform. An experienced expert can also help you tailor your strategy using data that can become very overwhelming or confusing.
In addition to enhancing Facebook marketing with quality analytics, marketing agencies also save you time and money!
Save time by taking time-consuming activities such as responding to comments and messages, editing posts on social networks, setting up Facebook ad campaigns, and posting content at the optimum time.
They can also save money by making your advertising campaigns more effective, thereby increasing your ROI, eliminating the need to hire a full-time person to take care of your business marketing needs.